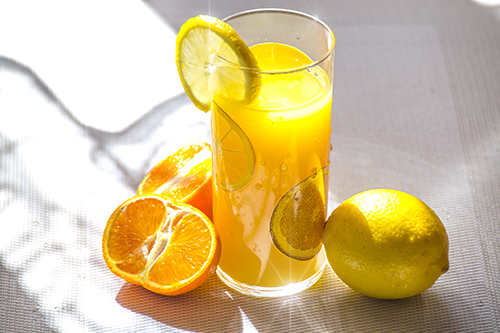 I trust this email finds you well?  As I've written about several times over the last several years, the only Certainty in Life is Uncertainty and we are definitely experiencing an Uncertain Environment!   I thank God no one, I personally know has contracted the virus and several people who I've spoken with knew people who had it, but thankfully they have all recovered.  However, that is of little or no comfort when many have experienced sickness even deaths of loved ones, lost jobs, been furloughed, possibly even losing or in the process of losing their businesses, and all the other stuff that goes with this Uncertainty.
Time for Reflection & Introspection
If you're like me, you might or are going stir crazy over the last 4+ months and would surly welcome going to church, the gym, a restaurant, even a meeting.  Since this has all started in mid March, I've had to cancel trips to Florida, a destination wedding for my son in Mexico (however they did get married here at the ranch with only immediate family in attendance), a trip to the Holy Land.  I've been furloughed from my speaking position with the Alliance for Lifetime Income since there are no meetings to speak at.  My wife is paranoid about the virus so taking our trailer to the mountains to avoid the oppressive Texas heat is out the question.  And lastly my one and only daughter got married last week at a courthouse in New Hampshire to her German boyfriend, now husband who has to go back to Germany next week since immigration windows are closed, so much for walking her down the aisle, we didn't even attend.
So what have I gained over the past several months?  An appreciation for my wife and family.  Gaining a daughter in law (CPA) and a son in law.  More time for reading, writing and contemplating my life and future.  A cleaning out and throwing away things I would probably never have used (I've recently counted 4 mini storage properties going up in the Boerne area).  Losing 15 pounds, probably due to the lack of restaurants.  An appreciation for the internet, could you imagine going through this with a dial up modem!  A realization that I have over 200 channels on TV and there is nothing good to watch.
Income is Freedom
You might be asking yourself, what does this have to due with Social Security and the answer is everything and nothing!  Since 2000 I've dedicated my working career to Income and Distribution Planning, the Back 9.   It's all about INCOME!  Income allows us to do what we want to do, when we want to do it!  To not worry about paying the bills when paychecks stop coming in.  Well over 50% of American families live pay check to pay check and have nothing in reserve when things happen!  According to the Federal Reserve 40% of American families would struggle to cover a $400 additional expense.
WISH4Income
There are only 4 sources of income PERIOD.  I'm working on a book based upon these 4 pillars or what I call a 4 piece puzzle.
W is for WORK – Phased Retirement will be huge going forward the ability to continue in one's trade or new occupation / calling.  Since the word RETIREMENT is not in the Bible I have no intention of every retiring.
I is for INVESTMENTS / Insurance – 401k's, IRA's, real estate, oil & gas, etc. etc.
S is for Social Security * 62
H is for Home Wealth * 62  The use of a Reverse Mortgage (2/3 of people's Net Worth is in their homes)
What's interesting is that when people tell me they are planning to retire prior to age 62 their only source of income will be the INVESTMENT account.  Since their retiring they won't be Working and they're too young to access Social Security or Home Wealth, thus they'll be totally dependent upon their investment portfolio.  The key is structuring their portfolio and integrating WISH to be most effective in achieving their objectives over the coming decades as they navigate the Back 9.
Finding One's Purpose
Last week I had two individuals from different parts of the state who hired me to run a Social Security Analysis for them and their spouses.  What's interesting is that they both in their mid 50's and have decided to quit their most lucrative jobs and become missionaries.  In quizzing them further they've decided they needed to embrace their purpose / calling and have decided that now is the time!  I'm not sure if the Coronavirus spurred them to action at this time, but what's important is that they've decided to do what they believe they were called to do!  We're all put on this earth for a very short period of time and all of us were given certain unique talents to make and leave this world a better place and that is what life if all about!
Money and Wealth are tools that we can USE (not take along with us, when we are called home)  while we are here.  As Solomon says 5x in his autobiography "there is nothing better than to Eat, to Drink and to be Happy in the Fruits of your Labor."  Ya'll noticed that LABOR part?
---
Keep Cool, be Safe & Live with Purpose in a constant state of contentment!