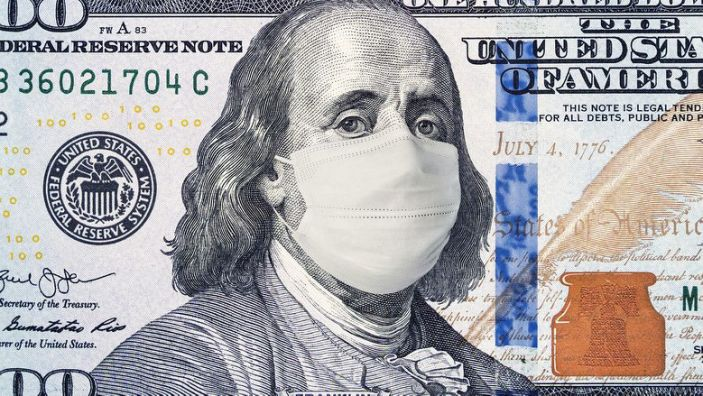 ---
A Black Swan – The disproportionate role of high-profile, hard-to-predict, and rare events that are beyond the realm of normal expectations in history, science, finance, and technology
It always amazes me the things that I / we take for granted   What a month we've just experienced and continue to experience!  Since the pandemic broke out, we are all searching for a return to a sense of normal, but that doesn't seem likely in the near term.  The desire for a cure, not just medically, but economically, socially and politically is in our thoughts and prayers.  The ability to actually go to work at our place of business, to go out for dinner with family and friends, to go shopping for something besides food and toilet paper (not quite sure what that's all about), to attend civic functions, to go back to church, but most importantly to return to Normal!
Over the past month I've seen a huge increase in the number of new clients wanting to explore all their Social Security options, but I've also seen a dramatic increase in existing clients wanting to discuss or reevaluate their current plan as to when to claim.   Maybe its that since we're under quarantine that we have more time to evaluate financial planning options or maybe there is a real concern of what things will look like 6 months to a year down the road?
No Knee Jerk Reactions
Since starting my full / part time Social Security Consulting business, I've usually recommended that the higher earning spouse delay claiming on their own record.  I do this for 2 main reasons;  #1  I want to capture the 8% delayed credits between ages 66 – 70  and  #2  Upon the death of either spouse, the surviving spouse inherits the greater of the two benefits.  Thus, my main concern was protecting the widow because in most cases, they might have earned less than their husband and the fact that women generally live longer than men.  I will continue with this recommendation, since it maximizes Social Security benefits, as many people will live into their 90's and beyond.
Flexibility – No Decision should be encased in Concrete
Below is a partial list of alternative or hedging strategies we might explore in claiming Social Security where they are limited by other sources of income;
If possible, keep working! Phased retirement, part time or consulting positions cannot only bring in much needed income, but it will keep you connected mentally and socially.  The ability to earn $20,000 is equivalent to have a $500,000 portfolio generating a 4% withdrawal.
Have lower earning spouse claim early (before full retirement age) if they are not working. What I accomplish here is taking chips off the table, in the event that one spouse is older or dies before life expectancy.
If there are health issues with both spouses which might affect their life expectancy and life expectancy does not run in either side of the family we might claim early.
If there is a dire need for income due to job loss and the clients are less than FRA, I might then recommend that they claim with the understanding that should they become employed again we have the following options;

We have a 1 YEAR window, where we can WITHDRAW our application for benefits and repay everything that they've received since claiming. We're taking a Mulligan and we can do this 1 time.
Should they change their mind after 12 months, we can no longer Withdraw the application, but if they are employed and are subject to the EARNINGS TEST (lose $1 for every $2 they make above $18,240) any benefits withheld will be recalculated when they reach their FRA as if they hadn't claimed.
If either spouse was born prior to 1954 we might that the other spouse claim benefits on their own record, which allows the other spouse to claim spousal benefits (Restricted Claiming Provision) while continuing the ability to postpone their own benefits until they reach age 70.
If they are working or don't have need for their Social Security income at FRA they can SUSPEND their benefits and earn delayed credits of 8% per year between ages 66 – 70. What is particularly attractive about using this strategy is the ability to earn additional lifetime income that might offset the penalty they incurred by claiming early.

Using Qualified Income from IRA's or 401k's. With today's non existent interest rates and relatively low tax brackets using qualified money might make the most sense in the long term.  The ability to delay Social Security benefits could be HUGE!  Remember, whatever your check is at age 62 it is DOUBLE at age 70!  Another reason I like this approach is to proactively draw down funds prior to RMD provisions and who know what tax brackets will be in the future will all the additional debt we're taking on even without the Corona Virus!
If the client intends to stay in their home for the foreseeable future, we might explore the use of their Home Equity, through the use of a Reverse Mortgage. The equity released might allow us to create an income bridge, while postponing Social Security or not having to sell equities at current depressed prices.  Since 2/3 of most American's total Net Worth is in their homes, so not integrating that asset into the retirement income conversation is a disservice to them.  Remember it is just a loan!
Any combination of the above – an integrated income plan
This too Shall Pass
Having lived through the market crash of 1987, the technology crash of 2000 and the real estate / financial crash of 2007 and 2008, I have no doubt that we will recover and move forward again!  I also know that new Black Swans will continue to raise their ugly heads and we will have to deal with them as they come along.  We just have to accept the fact that the only CERTAINTY in life is UNCERTAINTY!
However, it is times like these where good advice and counsel are of paramount importance to all involved, never hesitate contacting me, if you think I can be off assistance to you or your clients.
---
Be Safe and Take Care!